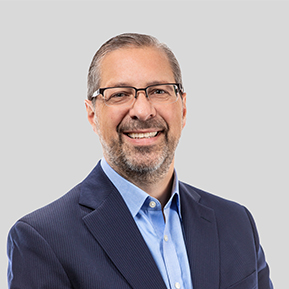 "Eric has been instrumental in impacting every aspect of my life. He has helped me overcome the most challenging times and has provided me with the tools to change. I believe God put him in my life for a reason. For the first time, I am fully happy and at peace. He saw my potential and invested his heart and soul into helping me fulfill it. I am forever grateful." 
∼ Andrea
"Over ten years ago, I found Eric while I was in a desperate, lonely, and unsafe place in life. He helped me get away from toxic people and situations, and led me down the path towards safety, support, and positive thinking. He never gave up on me and he changed my life for the better. I would not be here if it wasn't for him."
~ Jacquie
"As a mental health professional, myself, it can be challenging to focus on my own issues and self-care. My work with Eric has been invaluable. I have learned how to improve my self-talk, hold myself accountably, practice humility and improve my communication in my marriage. Eric has helped me become a better doctor, father, husband and friend."
~ Justin 
"Thanks to Eric's insightful, caring, and knowledgeable approach, I was able to regain balance, develop a much healthier perspective, and build tools for navigating the ups and downs of life. His nonjudgmental, supportive, and gentle style enabled me to address a long history of abuse. Eric was remarkable for being able to recognize that life's experiences are multifaceted and complex. I appreciate his skill in guiding my process forward while also respecting where I was in my journey."
~ Beth
"When I met Eric, I felt great desperation in my life. I wanted a therapist that would listen, empathize, and offer practical guidance that focused on strengthening my mental health and well-being. Eric did just that. He helped me begin a process of healing where I worked through and let go of the heaviness I carried for many years. Eric helped me create possibilities of a life to come."      
~ Sarah    
Eric has been in the field of psychotherapy for 25 years. In 2000, he co-founded Denville Family Counseling with his wife Deborah. He has extensive expertise in marital therapy, men's issues, coaching business professionals, and aiding those with addictions. Prior to his career as a helping professional, Eric spent 10 years as an analyst with one of the nation's largest financial services firms.
Through his diverse experiences in psychotherapy and business, Eric has developed a style of treatment that is compassionate and respectful, while remaining pragmatic and solution-oriented.  He believes that individuals are capable of deep, profound change when they are provided with the necessary support and tools. He views his role as a guide to his clients as they experience their journey in becoming relationally and emotionally whole.
Eric received a Master of Social Work degree and graduated with honors from Marywood University. He holds a Bachelor of Science degree in Economics from the University of Scranton. In addition, he has a master-level certification from Terry Real's Relational Life Institute. Currently, he is a candidate in the Master of Theology program at Seton Hall University.
Eric has been on the graduate faculty at Rutgers University for 20 years. He is a consulting therapist to the FBI and received a national commendation for his service from (Fmr) Dir. Robert Mueller. He is a New Jersey Licensed Clinical Social Worker and a New Jersey Licensed Clinical Alcohol and Drug Counselor.
On a personal note, Eric is an active member of his faith community and has traveled numerous times to Guatemala for mission work. He enjoys art and photography. Most importantly, Eric loves spending time with his wife, their adult children and his 89 year-young mother.

"Eric has been instrumental in impacting every aspect of my life. He has helped me overcome the most challenging times and has provided me with the tools to change. I believe God put him in my life for a reason. For the first time, I am fully happy and at peace. He saw my potential and invested his heart and soul into helping me fulfill it. I am forever grateful." 
∼ Andrea
"Over ten years ago, I found Eric while I was in a desperate, lonely, and unsafe place in life. He helped me get away from toxic people and situations, and led me down the path towards safety, support, and positive thinking. He never gave up on me and he changed my life for the better. I would not be here if it wasn't for him."
~ Jacquie
"As a mental health professional, myself, it can be challenging to focus on my own issues and self-care. My work with Eric has been invaluable. I have learned how to improve my self-talk, hold myself accountably, practice humility and improve my communication in my marriage. Eric has helped me become a better doctor, father, husband and friend."
~ Justin 
"Thanks to Eric's insightful, caring, and knowledgeable approach, I was able to regain balance, develop a much healthier perspective, and build tools for navigating the ups and downs of life. His nonjudgmental, supportive, and gentle style enabled me to address a long history of abuse. Eric was remarkable for being able to recognize that life's experiences are multifaceted and complex. I appreciate his skill in guiding my process forward while also respecting where I was in my journey."
~ Beth
"When I met Eric, I felt great desperation in my life. I wanted a therapist that would listen, empathize, and offer practical guidance that focused on strengthening my mental health and well-being. Eric did just that. He helped me begin a process of healing where I worked through and let go of the heaviness I carried for many years. Eric helped me create possibilities of a life to come."      
~ Sarah